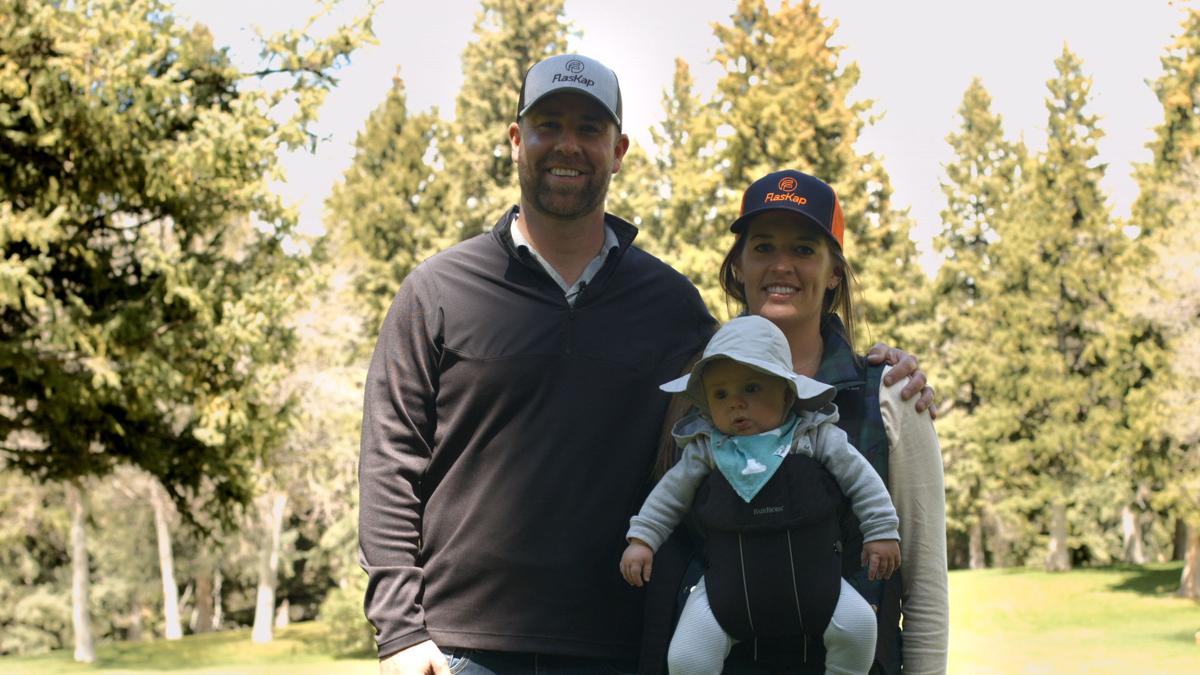 Drew and Cailley Tonn's idea began like many do: on a river.
Last summer, the couple was floating on the Madison River, Drew Tonn sipping on a tumbler filled with a mixed drink. The drinking part was fine, but it was when he needed a refill that things got frustrating, what with the imprecise pouring of spirits from a flask and trying to balance several open containers while on a raft.
He didn't know of a better way to mix a drink, alcoholic or not, while on the go. So he designed one of his own.
A year later and the Bozeman couple are preparing to launch their product, FlasKap, a tumbler lid that acts as its own mixer. With the press of a button, the lid dispenses a half-ounce of liquid from a five-ounce reservoir into the tumbler below.
"Everyone thought there was no other way to do it," Drew Tonn said. "But it makes you realize you've been drinking your drink all wrong."
The patent-pending invention started as a side project for the 34-year-old. A Miles City native and Montana State University graduate, Drew Tonn splits his time between his family farm and several construction gigs.
He met Cailley Tonn in Salt Lake City, where she worked for Ski Utah, and the two moved to Bozeman in 2015, shortly before they were married.
Several years earlier, Drew Tonn had designed a target system that never made it to market. But that experience, he said, served him well when building FlasKap.
"I learned a lot from that," he said. "It's easy to get caught up in the hows, but you have to step back and see the whys."
For FlasKap, those whys encompass the product's diverse uses. Although Drew Tonn said he created it with alcohol in mind, he sees it having a range of applications, including mixing lemon juice into water or creamer into coffee.
"We want it to be the last top you use," he said.
The product currently fits most 20- to 24-ounce tumbler brands, including Yeti and Hydro Flask. Drew Tonn said he has plans to build a bigger model that would fit 32-ounce mugs, as well accessories such as a ball ice mold and drinking straw.
The pair recently launched a Kickstarter, which will help fund production and distribution. Their company, Toddy Tech, has partnered with Bozeman's Salient Technologies and Manhattan, Montana-based PDM to help design and build many of the components.
The first version will be available in December for less than $30.
If the product is a success, Drew Tonn said he hopes to make the company his full-time job. But after learning from his last venture, he said he isn't counting his chickens.
"Failure is a good thing, especially in entrepreneurship," he said. "The odds are against you and you need to have the ability to pick yourself up and keep pushing."